Inspired by NASA's work, Free Skin is a light therapy cosmetic instrument with formidable effectiveness on "problem" skin: acne-prone imperfections, shine and redness do not resist!
INNOVATION
At the forefront of innovation, it stems from the expertise of Talika Research, which has been studying the virtues of wavelengths for nearly 15 years and has been a pioneer in the cosmetic skin care market since 2008.
RESULTS
The targeted action of Free Skin makes it possible to cleanse the skin from 7 days.
Blemishes are less visible (satisfaction: 78%) *, the face is less shiny (measured effectiveness: -14%) ** and redness is reduced (measured effectiveness -27%) ***. 
The complexion gains in mattness, clarity and homogeneity. The face is free!
* Use test, 37 subjects,% satisfaction ** Use test, 36 subjects, measurement of the sebum rate *** Use test, 8 subjects, use twice a day for 2 minutes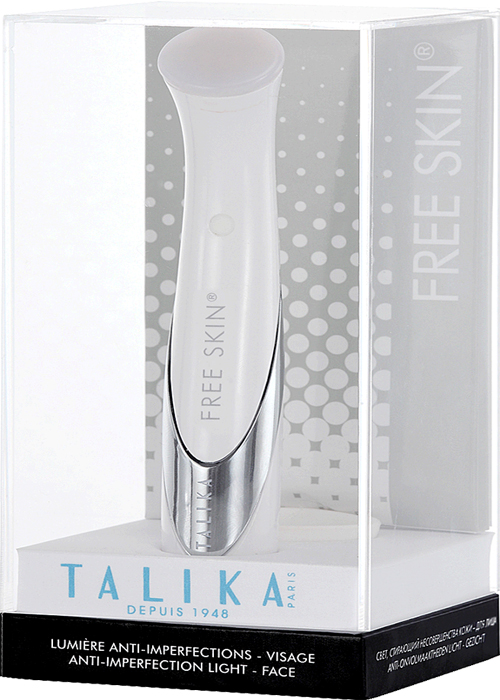 THE 1ST ANTI-IMPERFECTION COSMETIC INSTRUMENT FROM LIGHT THERAPY.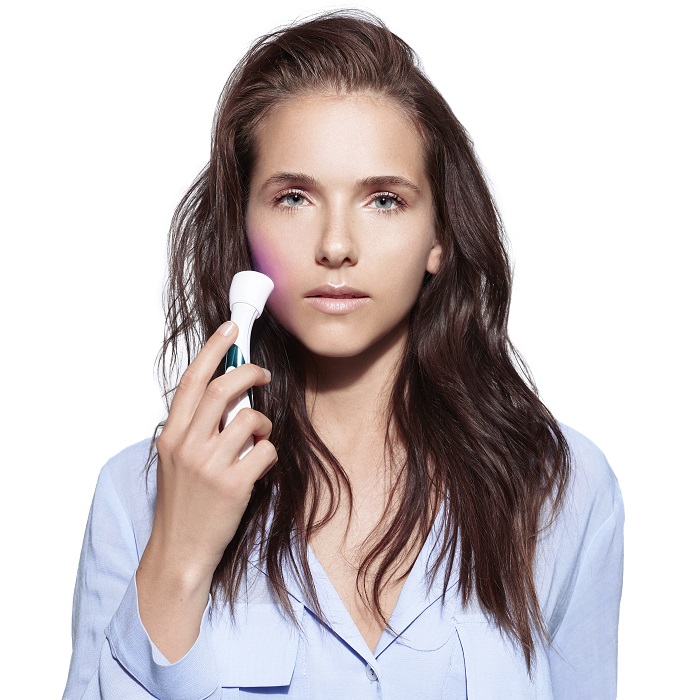 PRODUCT USE RECOMMENDATION
2 possible uses:
• Local and occasional imperfections: 3 sessions (morning, noon, evening) of 2 minutes per day on the imperfection until its disappearance • Chronic and extensive imperfections: 2 sessions (morning and evening) of 2 minutes per day by sweeping with the device all the zones concerned. 
Ergonomic, easy to use, Free Skin turns off automatically after 1 minute. Can be used with or without cosmetic anti-blemish treatment, boosts their effectiveness.
ITS TECHNOLOGIES
• Blue light (440 nm): antibacterial, regulates excess sebum. • Red light (630 nm): soothing, reduces redness, promotes skin regeneration. Technologies tested under dermatological control. 1 PATENT